Point of Sale
We understand that in today's world, customers are spoiled for choice. They won't wait around in long queues to make payment. If retailers aren't able to offer the fast-and-easy service they demand, they'll be out the door and into the next store, which might even be online. At the same time, customers shopping in even remote destinations expect to be able to make fast payment using their preferred method, which most of the time is by credit card. This puts additional pressure on retailers to ensure always-on connectivity to enable the fast swiping that makes customers smile and cash registers sing.
Isotropic's VSAT services provide an ideal narrowband retail solution, enabling Point of Sale (PoS) transactions such as credit card, polling or Radio Frequency ID (RFID) data anywhere in the world, as well as an ultra-reliable back-up for when telecommunications towers are down. Retailers in remote or unconnected locations, as well as those in urban centers who can't afford to ever be offline, never have to miss a business opportunity.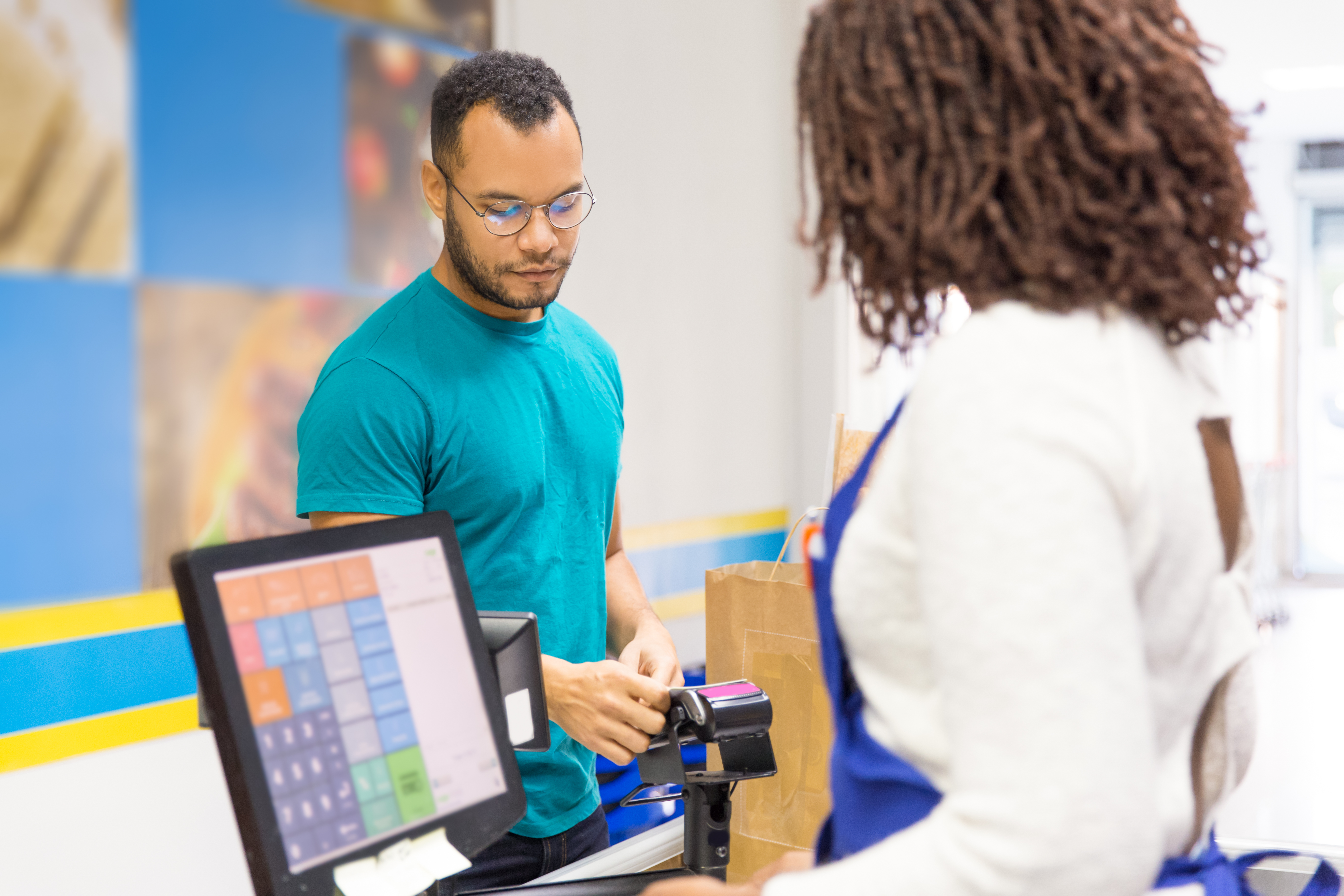 Flexible, Scalable Solutions
With three decades of retail communications experience and our needs-based culture that enables us to understand your business needs, Isotropic's VSAT PoS services are guaranteed to enable your retails operations. We provide flexible and scalable solutions for multi-site or individual retail operators to implement several internet applications from credit card authorization and PoS, to phone calls and real-time inventory management. Offering an end-to-end solution, we also provide the VSAT hardware required for always-on connectivity and can have this rapidly deployed to your multi-location retail operations.
Ultra-Reliable, Ultra-Secure Services 
Isotropic PoS services offer the best network uptime in the satellite industry, backed by quadruple redundancy, field service technicians and dedicated experts offering 24/7/365 technical support. But we also ensure data integrity, too. Our proprietary technology Pendragon™ offers a complete enterprise-grade cybersecurity solution. Giving you unrivaled visibility into your network, Pendragon inventories all hardware and software on the network, while Deep Packet Inspection (DPI) controls traffic before it leaves the network. With Pendragon, you have complete control down to network users and their connected devices. Enterprise-class Security Orchestration, Automation and Response (SOAR) network access control is built in, ensuring that only those meant to use the network get in, while its next-generation firewall blocks and keeps malicious traffic off the network.
How Isotropic Does It Better
RELIABLE SERVICE
Isotropic's VSAT services offer unrivaled certainty – our promise that your connectivity will work the first time, every time, all the time, no matter what! We offer the best network uptime in the satellite industry, backed by quadruple redundancy so you can rest assured of always-on service.
ULTIMATE FLEXIBILITY
With no contracts, it means you can upgrade your service for a week and downgrade when you're done. Anytime you need more bandwidth, we've got you covered.
NO HIDDEN COSTS
Need to suspend service? No problem. We have no hidden fees for suspension or reactivation.
24/7 SUPPORT
Our technical support line is always available and made easy. No complicated phone trees and no elaborate ticketing systems.