Telco
Countering the churn, retaining subscribers, growing your customer base and improving bottom lines. At Isotropic, we understand the challenges Mobile Network Operators (MNOs) face, which is why we've developed solutions supported by our unmatched service.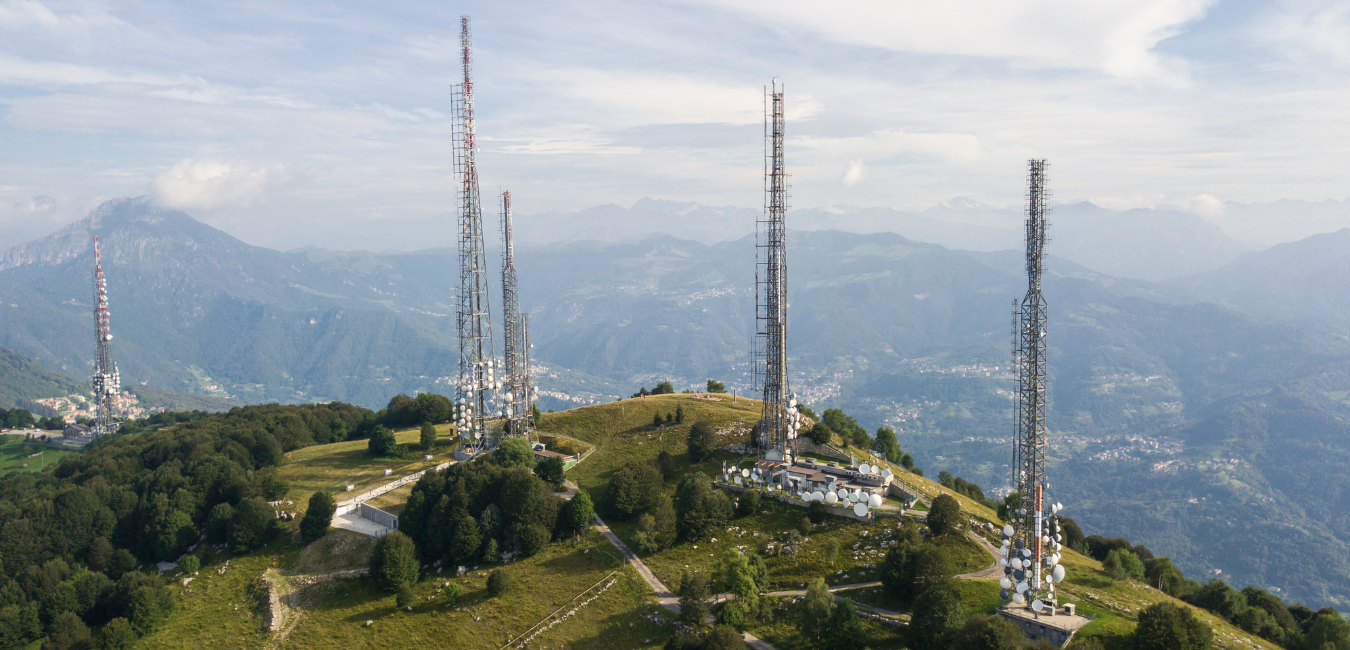 Cellular/Mobile Backhaul
The number of connected devices is sky high and still rising. Demand for broadband is insatiable, and not just in crowded urban centers. MNOs must extend their networks further, past metro and metro-edge areas, to reach new subscribers in remote and rural locations. But, with sparsely populated areas and often with price-sensitive consumers, MNOs must extend their reach cost effectively to benefit when there is a lower Average Revenue Per User (ARPU). It is here that mobile backhaul by satellite plays a vital role. Isotropic has taken advantage of new satellite economics to enable MNOs to extend their reach without the pressures of physical limitations. 
With Isotropic's industry-leading mobile backhaul services, MNOs can easily provide scalable connectivity services across even challenging terrains without the pains from heavy CAPEX and OPEX investments. Our needs-based culture means we understand your business needs, which is why Isotropic provides the flexibility needed to scale services based on user demand, and offers a full spectrum of solutions from meeting basic needs with day-rate corporate continuity plans for terrestrial outages, to multicast content delivery for video traffic and 5G integration solutions.     
Isotropic's mobile backhaul services are further backed by always-on connectivity, fully managed services including VSAT equipment, unprecedented network visibility and throughput command, field support and around-the-clock remote support from dedicated technical experts at our state-of-the-art Network Operations Center (NOC).
Additional Benefits of Isotropic Mobile Backhaul   
Continuity, out-of-band management and failover services.
Optimized space segment managed by proprietary throughput flow control.
IPSEC over satellite enabled.
Enterprise-grade cybersecurity built in.
Trunking services to safely connect local and mobile networks to the internet backbone or the mobile core.
Reduce backhaul load and save time and money with multicast and content caching capabilities close to the edge.
Meet Service Level Agreements
Deliver improved Quality of Experience (QoE)
Full network design and consultation
Content Delivery
At Isotropic, we understand that MNOs are faced with insatiable demand for video, and customers expect a top user experience all the time, no matter where they are. We also understand that while satellite's improved economics enable backhaul relief, video streaming apps such as Netflix are not without their challenges. This is why Isotropic has developed content delivery solutions, supported by always-on, always-with-you service, and unprecedented network visibility and throughput command.
Isotropic's satellite networks efficiently multicast livestream broadband media,cacheable apps and content to distributed edge servers, including 5G edge nodes (gNB). This can free up precious spectrum between cell nodes and reduce connectivity requirements for backhaul connections to base stations, helping improve end-user service quality.
In addition to reducing backhaul load, by providing a cache at the base station close to the edge, you can reduce user latency compared with pulling content from the Cloud. As 4K video streaming services — and smartphones with 4K screens — become more widespread, this caching capability along with multicast will become increasingly important to delivering improved user QoE.
Isotropic's satellite multicast networks are extremely bandwidth efficient for multipoint networks, adding zero incremental bandwidth cost as the number of sites scales up. This is increasingly important as 5G deployments grow; 5G networks that use millimeter wave frequencies will require more base stations per square kilometer of coverage compared with LTE and 3G. The higher base station count increases the number of terrestrial backhaul points that will need to be added to the network.
Let's Talk Content Delivery  
Integrating 5G & Satellite
Advancing 5G deployment is an Isotropic mandate. "A Symphony in Space", where GEO, MEO, LEO and 5G all operate in perfect harmony, and communications convergence, where the entire spectrum of access technologies, from wired, wireless, terrestrial and satellite, are unified, are part of the Isotropic vision. We innovate every day to bring to life the Network of Networks, a fully interoperable end-to-end network, and 5G plays an integral role.
The new cellular standard, 5G potentially provides blazing-fast mobile broadband speeds, exponentially higher efficiencies, massive scalability and significantly lower cost for mobile and fixed networks, along with ultralow latency to enable new applications like Machine-to-Machine (M2M) communications and the Internet of Things (IoT). However, unleashing 5G's full potential is only possible if it's successfully integrated with satellite. At its higher frequency, above 24GHz which is commonly known as millimeter wave, 5G travels at very high speeds but only over short distances. This means a great number of 5G base stations, referred to as gNBs, are required, however, the cost associated here is enormous. Satellite provides an affordable solution, easily extending connectivity to gNBs and even to user devices in remote, rural, low-density locations beyond the reach of terrestrial networks.
If you want to enable your critical or remote operations and benefit from IoT no matter the location, then the starting point is with 5G integration with satellite. Isotropic plays an active role in validating new 5G satellite applications and by creating cutting-edge and proprietary management tools that power 5G systems.